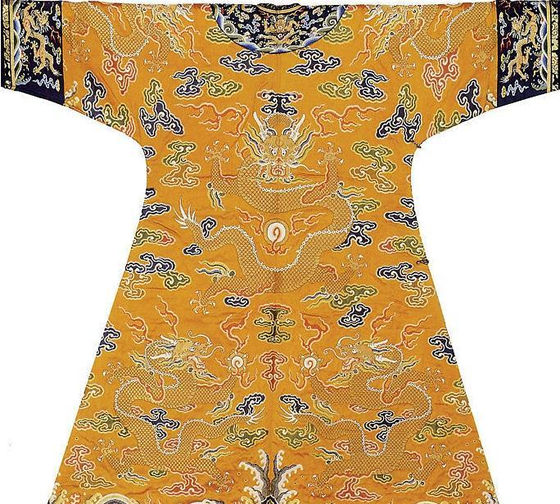 Chinese Imperial Robe has 9 Dragons
Dragon is a mysterious and high-ranking animal in China. It represents the icon of emperor. Nine is a highest number in digits. 9 in I-Ching represents the sky and is connected to dragon. Therefore, Dragon are weaved on the Chinese Imperial robe.
They said Dragon has nine sons. Nine Dragons become a good subject for painting in Chinese history.